TRAILAR – The Mobile Solar Solutions that cuts costs and emissions
13/01/2020
TRAILAR is a British startup that offers solar mat kits for commercial vehicles to power ancillary equipment, reducing fuel costs as well as CO2 emissions. With savings on fuel, the customer can achieve a return on his investment in less than 2 years, and benefits from reduced maintenance costs and a longer battery and engine life. TRAILAR's systems are fitted with SOURIAU UTS connectors.

We connected with Aaron Thomas, TRAILAR co-founder & Managing Director, and their engineering team to find out more about TRAILAR and why they chose to work with SOURIAU.
Why choose SOURIAU's UTS?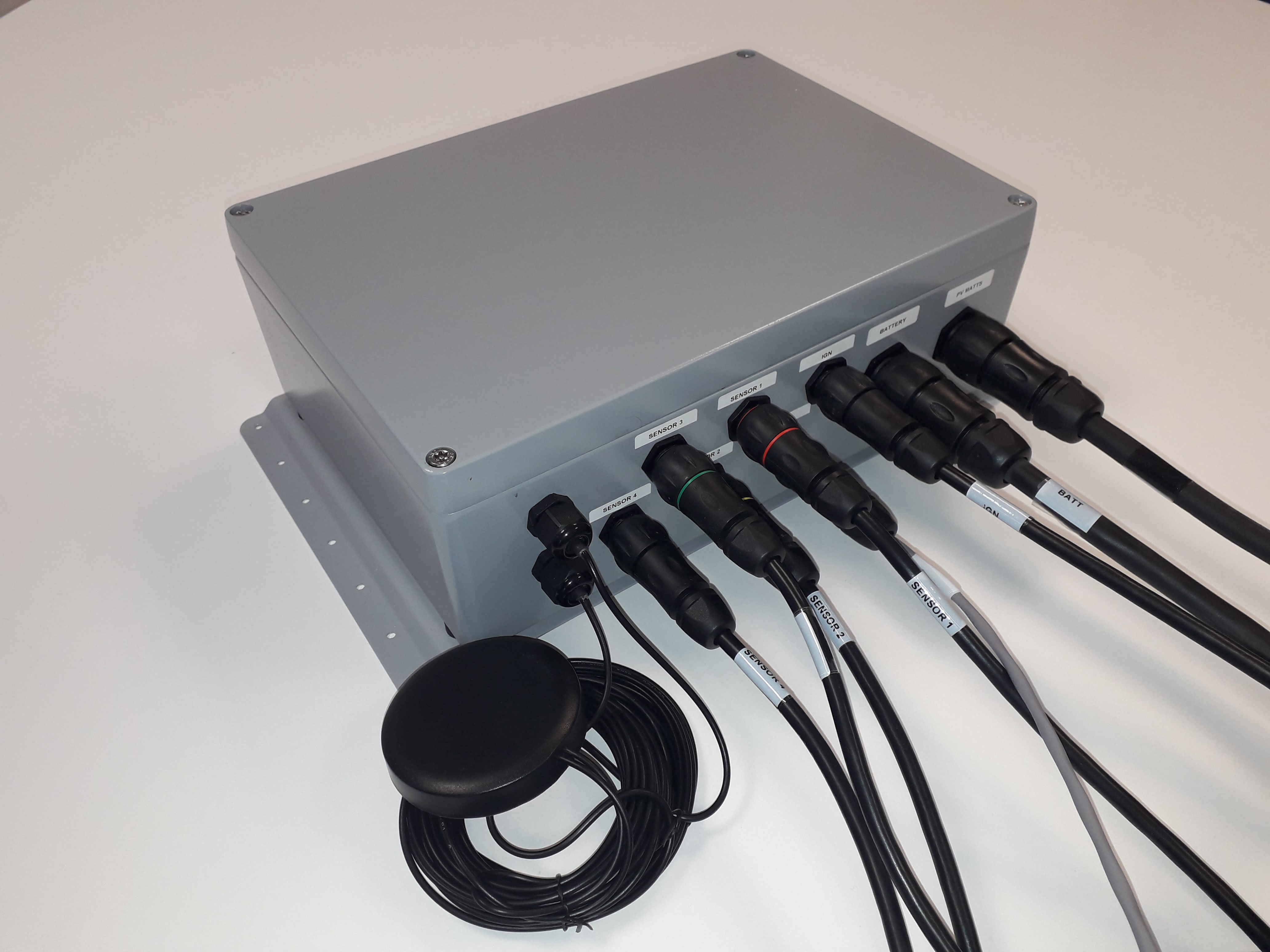 TRAILAR explains: "Originally we were looking for a high-end, quality, premium connector that best supported our needs. We made contact with a couple of companies, however when we made contact with Mark Richardson [Account Manager, SOURIAU UK], with his professionalism, product knowledge and most of all his friendly, helpful attitude, we knew from the first contact that a working relationship was going to be a good one.
The reasons why we chose the UTS connector and why it best suited our needs are multiple. We needed:
a. a robust connector that could be used in the transportation industry, that could stand up and be subjected to all types of weather conditions and vibrations.
b. a connector with a high IP rating of 68/69 to complement our enclosure.
c. a connector series that could sustain and be subjected to various current ranges from 3 to 15 amp.
d. a connector series that had reeled crimps so we could automate the process of the wire termination, which in turn would speed up production.
As part of our ongoing development, we are excited to have a number of future products. So the relationship we now have and the support SOURIAU have given us over the last 10 months means we will carry on working together."
The TRAILAR Journey
The story of TRAILAR is one of great technological feats and business vision. Aaron explains how he and Denny Hulme (TRAILAR's other co-founder) both worked for DHL, and met at a company development program that challenged participants to think about innovative ways to disrupt the transportation industry. Inspired by the solar farms popping up across the countryside, they first came up with the idea of powering a fridge unit on a truck using solar..
This led them to meet with universities in order to start discussing technical challenges, particularly to identify the type of solar panels that would be suitable for mounting on vehicles. Regular fixed solar panels that we find in solar fields or on the roofs of buildings would not do, as they would be too heavy and fragile.
After finding the right type of solar for their needs, thin-film solar mats. The next step was to develop a prototype trailer to start testing the concept to see how much energy it could really produce. They soon realised that the solar mats could power features such as the truck's tail lift, and that was a major development as it would usually be powered by the vehicle battery.
After developing an operational prototype, they presented the concept in front of a panel of Senior DHL Managers at that time and received full support and funding from DHL to take the project forward. DHL's incubation program – the 'Startup Lab' – provided the next stepping stone for the team until TRAILAR became a private limited company in September 2018.
TRAILAR started out with just 3 people in January 2019, and one year later they count 30 employees and 3 offices in Rugby and Oldham in the UK as well as a branch in Germany to support the Continental European market. In 2019, the company sold more than 1000 kits to equip vehicles in the UK and Germany but also Thailand, South Africa, Singapore, and currently have the Americas in their sights.
Regarding the long term vision for TRAILAR, Aaron explains there are many exciting opportunities to explore. As well as expanding into new geographical markets, and developing a broader product range (solar solutions for buses, refuse collection vehicles, etc.), Aaron sees a big potential in collecting and exploiting the large amount of data that can be generated by TRAILAR's kits. Currently they are able to compile location-based data thanks to the integrated GPS, as well as energy-consumption data, which allows them to pinpoint exactly by how much fuel and emissions have been reduced.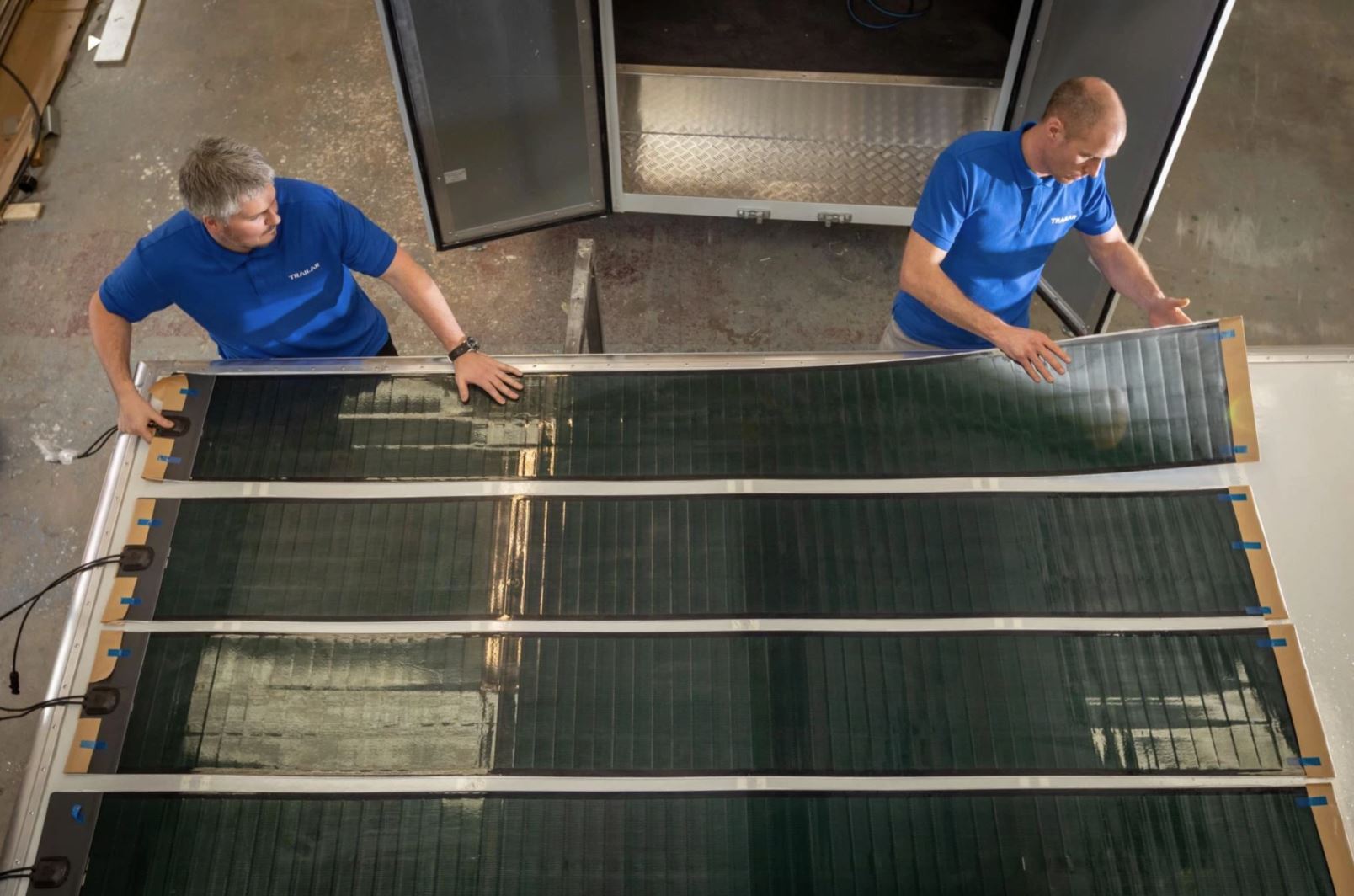 The Technology
Flexible Solar Mats
18% Efficiency
2kg per m² Lightweight
3mm thin Aerodynamic
Excellent Shade Performance
Shatterproof & Durable
CIGS (Copper Indium Gallium Selenide)
TRAILAR Smart Charge Controller
Designed Specifically for Transport
Outstanding Conversion Efficiency
Electrical Management System
Real-time Data Display
GPS Tracking
IP Rated Casing
Click here to visit TRAILAR's website and find out more about their solutions.